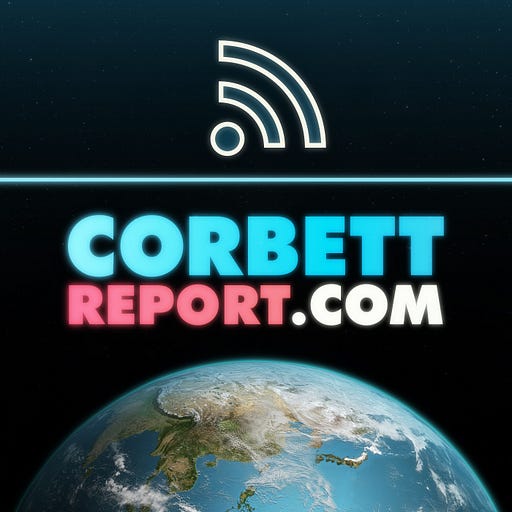 May 10 • 37M
James Corbett Discusses Human Freedom on RealEyesation
The Corbett Report explore the world of politics, history, science and economics from a radically alternative perspective. From geopolitical conspiracies to monetary manipulation, repressed history and social engineering, The Corbett Report goes where other podcasts fear to tread.
VIDEO COURTESY REALEYESATION: ODYSEE / RUMBLE / YOUTUBE
via Realeyesation: Don't miss this great conversation between Alexander Raskovic and the renowned James Corbett from 'The Corbett Report.' Discover how James Corbett became a voluntaryist and an Anarchist, and how James and Alexander discovered the methods of self-learning (autodidacticism).
Are you looking for comments? How about a documentation list of every single article cited in this episode? They're at The Corbett Report website! Just follow this SHOW NOTES link to join the conversation! Not a Corbett Report member yet? JOIN THE COMMUNITY TODAY!